Check back regularly to view the latest videos from Pro Towels! If you are looking for a specific product video or an end-user friendly version, please contact us and let us know.
Featured Video of the Month
All Videos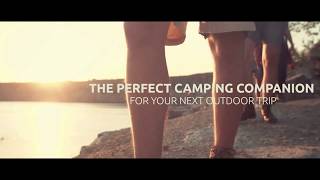 The Camper Blanket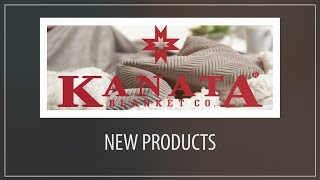 New Kanata Products
Pro Towels Golf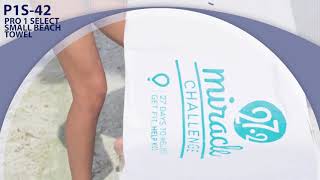 Pro 1 Select
New Stock Design Options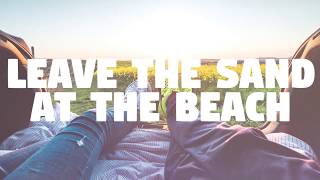 Sand Repellent Beach Blanket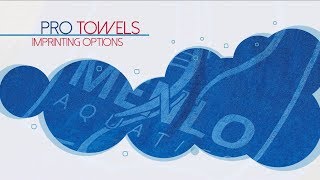 Pro Towels Imprinting Options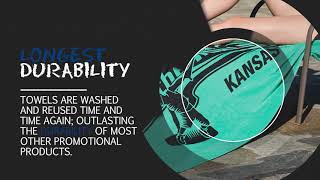 Beach Towels for the Promo Industry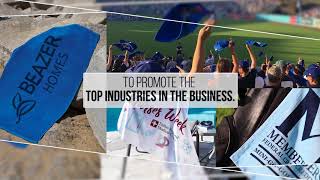 Attention, Why Towels!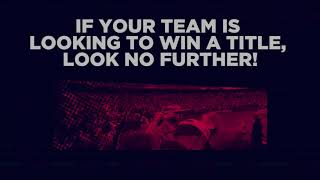 Wave Those Rally Towels!!
2018 New Products from Pro Towels Family
Neet Feet - Custom Logo Flip Flops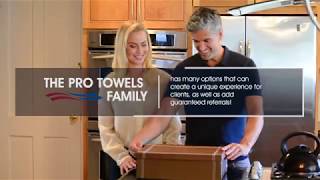 FOTO Vision™ Sublimation for Realtors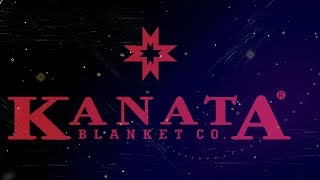 Kanata Blanket Co.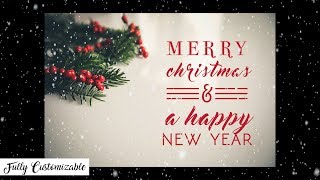 Pro Towels Family Holiday Options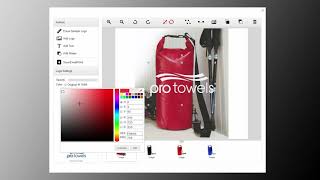 Create Your Own Virtual Samples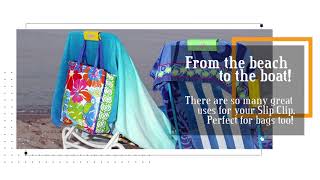 The Slip Clip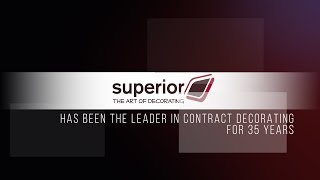 Superior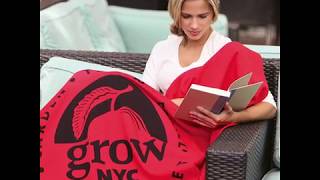 Sweatshirt Blanket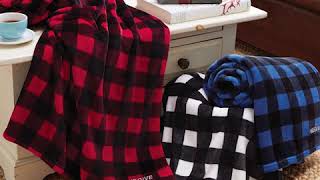 Cabin Throw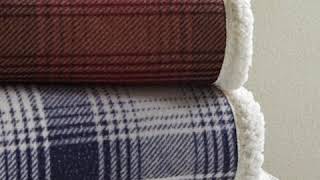 Cottage Plaid Throw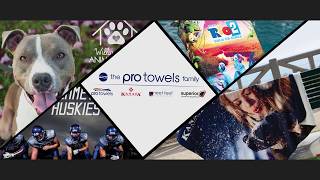 FOTO Vision Sublimation - How It Works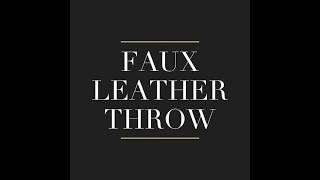 Faux Leather Throw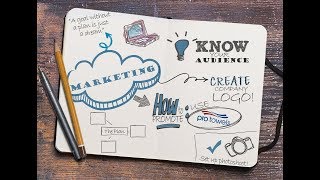 Pro Towels Has You Covered!
Promotional Products Work!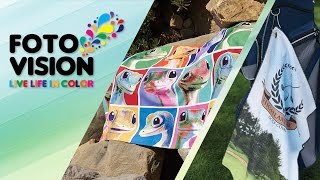 Introducing FOTO Vision Sublimation
Carrie Underwood Waving Predator Rally Towel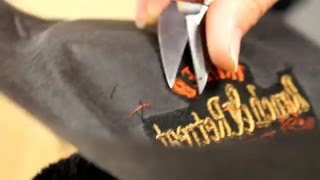 Pro Towels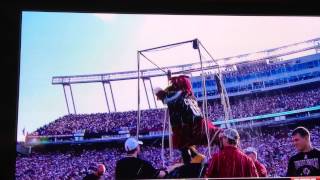 The Power of the Rally Towel
The Camper Blanket

Our Camper Blanket with Tote Bag is the perfect companion for your next camping or outdoor trip. This blanket is extremely light and portable with its own tote bag to store it easily. This blanket is made from the same ultra-warm synthetic construction as other premium sleeping bags and puffy jackets. It will make you comfortable in a wider range of temperatures than other blankets, as well as its durable and water-resistant for rigorous use in outdoor conditions. This blanket not only keeps you warm, but keeps you dry as well! Included Tote Bag can be embroidered with your company's logo for an additional fee or add a custom hang tag. 50" x 60". Made from 100% Nylon and 100% polyester filling. PACKAGING: Packed in its own tote bag and inserted into polybag.

New Kanata Products

Kanata Blanket Co. is the LEADING promo blanket company in the industry. You won't find a better quality blanket anywhere else. We offer the largest assorment of styles to fit any price point or brand. -With our wide range of decorating options and expertise, we will make your logo stand out above the rest. -We are the ONLY blanket supplier with numerous premium packaging options offered to make your gift stand out.

Pro Towels Golf

Promoting your brand on the course is simple with Pro Towels. With so many options to choose from, you are sure to find the exact fit for your taste and budget. Contact your Rep today to get started.

Pro 1 Select

Pro 1 Select is a collection of Pro Towels' most popular products, each ready for fast, one-color imprinting. When you don't have the luxury of lead time, Pro 1 Select is your best choice.

New Stock Design Options

Pro Towels offers a wide variety of perfectly selected stock designs to fit all your promotional needs. Choose a design to add with your logo and you're ready! See more @ http://ht.ly/Qkfw30jVLMh

Sand Repellent Beach Blanket

Perfect for a day by the sea or lake, this beach blanket makes sure you leave the sand at the beach, and don't take it home in your clothes or car!

Pro Towels Imprinting Options

With so many options available, imprinting is one of our most popular methods of decoration. Don't think your color scheme will work with this process? We have other great decorating techniques that will fit the bill. Call us today for your next towel project!

Beach Towels for the Promo Industry

Not sure how to sell beach towels? Here's why they are the best promotional product for your spend! With the largest demographic, longest durability and largest imprint area available, towels are the perfect solution!

Attention, Why Towels!

Pro Towels has the solutions you need to promote the biggest businesses in the industry!

Wave Those Rally Towels!!

This lightweight, super soft, 100% cotton terry velour Jewel Collection Soft Touch Sports/Stadium Towel is our #1 bestseller, and for good reason. Showcase your logo and increase your brand's visibility!

2018 New Products from Pro Towels Family

We are excited to announce our new products for 2018: The Copa, Bora Bora, Hydro, Sweatshirt Hoodie Blanket, FOTO-18, Corduroy Blanket, Cable Knit Lambswool, and Herringbone Challenger. Check out our full selection online!

Neet Feet - Custom Logo Flip Flops

Since 1987, Neet Feet® has been supplying the finest quality custom logo flip flops and sandals to Fortune 500 corporations, upscale hotels and resorts, sports teams and schools and a variety of other customers. These clients know the value of quality promotional products and the ability to connect with consumers, raise corporate awareness, increase brand loyalty, generate funds and enhance school spirit. Neet Feet® invented the famous die-cut, talking "Logo Footprint" flip flops and sandals that leave an imprint of your logo with each step in the sand. No other supplier will offer you better custom logo footwear and flip flops than Neet Feet®.

FOTO Vision™ Sublimation for Realtors

A realtor wanted to thank her clients who had recently purchased homes in a new development. The Pro Towels Family was able to sublimate a blanket with the realty company's logo onto the FOTO Vision™ Plush Throw and lasered it onto the gift box to create a custom gift. They were also able to personalize these blankets for each one of the realtor's clients with their name or a unique message at no additional cost! RESPONSE: More than just loving the gift, it lead to a referral sale for the Realtor and another commission! Beautifully presented in a gift box with custom lasered top and FOTO Vision™ Sublimated Plush Throw to showcase the development and Realtor brands in BRILLIANT COLOR, these blankets will be loved and used for years to come! This is just one of our many success stories! See more at http://ow.ly/aS3N30h39BQ

Kanata Blanket Co.

The heritage of Kanata Blanket is rooted in the traditional craft of blanket making for the retail and gifts markets in Canada and the USA. Established in 1993, our original focus was to develop the Kanata brand with our Heritage Collection, which offered a distinctive selection of wool blankets to complement one's individual sense of style. Over the years, we have built upon the success and strong foundation of Kanata's Heritage wool blankets. We were the first in the promotional market with premium fleece throws, soon to be followed by the introduction of our custom cotton tapestries. In 1997, Kanata developed our Home Collection and began to build our reputation in the Promotional Products market in Canada and the USA, as well as maintaining our retail presence. In 2016, Kanata joined the Pro Towels family, which also includes Superior and Neet Feet. As blankets have rapidly become a more popular product category, Kanata has continued to lead the way, developing new fabrics and concepts. From 2013 to 2017, we have been proudly recognized as blanket supplier of the year with a Counselor Distributor Choice Award. Today, Kanata combines the latest generation of high-tech fabrics with the most fashion-forward decor designs around today, truly representing the comforts of home. Now more than ever, Kanata has all your needs covered. For practical and appreciated gifts that will carry your message for years to come, think Kanata. Branding your image for life.

Pro Towels Family Holiday Options

Take your brand to the next level with full-color dye sublimated products, our FOTO Vision™ line! Don't have a design of your own? No worries. We have stock designs below you can customize with your logo or message easily.

Create Your Own Virtual Samples

Pro Towels' website is now integrated with a virtual design studio to make your experience with us even better! The design studio allows you to add your logo on our products to easily create your own virtual for clients or presentations.

The Slip Clip

Jump in the pool, lake, or ocean without worrying about your towel slipping down or flying off! Feature your logo on a practical surface that is sure to be used. Great add-on for any beach towel order.

Superior

The Art of Decorating

Sweatshirt Blanket

This blanket combines the best of both worlds: the comfort of brushed cotton on one side, and a silk-screenable cotton/poly on the other side on which to proudly present your image.

Cabin Throw

A winter essential, this decorative and functional Cabin Throw is perfect for an extra cozy blanket on the bed or sofa.

Cottage Plaid Throw

High-end style, this is the perfect item for watching a movie, cuddling on the couch or snuggling up in bed.

FOTO Vision Sublimation - How It Works

Learn how sublimation works from start to finish. Plus, the different ways you can customize your product.

Faux Leather Throw

Rich in texture and wonderfully soft to the touch, these classic, faux leather, faux fur throws combine the look of leather with the richness of soft faux fur.

Pro Towels Has You Covered!

Pro Towels is the largest towel supplier to the promotional product industry. We offer in house screen printing and embroidery services to support a broad product line of beach, golf, and sport towels. Additionally we carry bathrobes, blankets, and other beach accessories to complement our towel line.

Promotional Products Work!

Learn why promotional products are the preferred advertising and marketing medium.

Introducing FOTO Vision Sublimation

Live Life in Color

Carrie Underwood Waving Predator Rally Towel

Pretty exciting to see the Pro Towels rally towels in action when Carrie Underwood was waving the Nashville Predators one for the playoff game.

Pro Towels

We work hard so our customers can play hard!

The Power of the Rally Towel